About LIPOELASTIC®
Your partner in beauty since 2002
LIPOELASTIC® post-surgery compression garments are designed for postoperative treatment following plastic-aesthetic procedures such as liposuction, abdominoplasty, facelifting, breast augmentation, mastopexy, gynecomastia, fat grafting, necklifting etc.
LIPOELASTIC is a well-established company, which prides itself on delivering high quality compression garments that are designed and produced in Prague by a team of specialists and experts dedicated to pursuing innovative development and production of great quality compression garments. Founded in 2002, LIPOELASTIC is now available in over 75 countries around the world, including the Middle East, Europe and North America.
Compression garments are an inseparable part of prospective care. In some cases, not wearing the right post-surgical compression garment can lead to unwanted and sometimes critical consequences. LIPOELASTIC post-surgical compression garments are designed for prospective treatment following plastic-aesthetic procedures such as liposuction, mammoplasty, augmentation or reconstruction of breasts, tummy tucks, mommy-makeovers, fat grafts, facelifts, necklifts, etc.. 
All our garments are handcrafted with care using EU-sourced materials and feature Class II compression levels (20-30 mmHg). Each garment made by LIPOELASTIC goes through a rigorous quality-control protocol.
Our post-surgical garments are FDA registered Class I Medical Devices.
What does compression therapy ensure?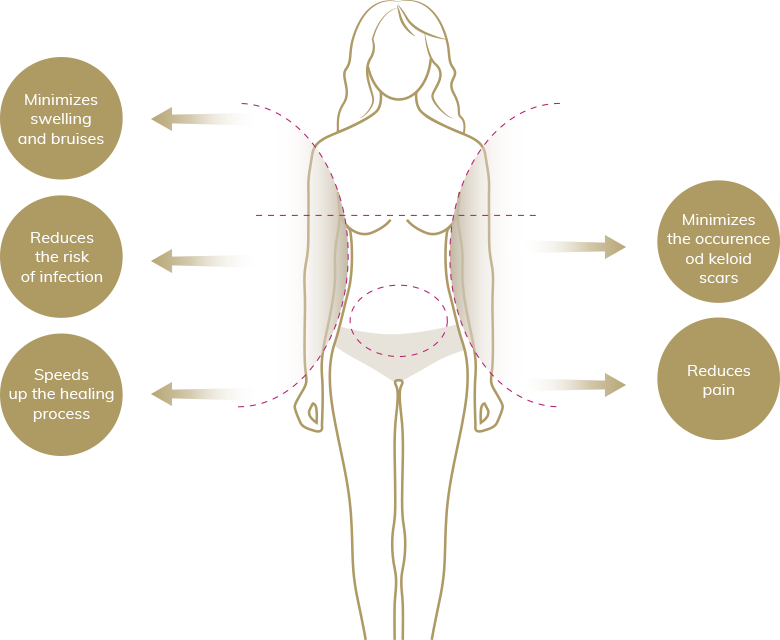 Benefits
Our Materials 
CLASSIC material
CLASSIC material is our main material used for most products in LIPOEALSTIC® collection. Its patented and clinically tested technology has been proven by specialists for more than 15 years. Thanks to its fibre, CLASSIC material has stable and precise compression which is generally considered as the most important parameter for compression bandages. We use elastic microfiber that wicks the moisture away from the skin and ensures pleasant cooling effect. During the recovery period after surgery the body naturally heats up, so the cool feeling is very pleasant for patients. Material CLASSIC is durable and resistant to regular wear and tear throughout the daily use. It's also very soft to touch and provides you with a comfortable feeling every day after your surgery.
RIB material
A new material made especially for LIPOELASTIC. Its compression ensures tightness around the body without the need for double underlay. The material is very comfortable for everyday wear and very pleasant to the touch. The material can be used for both the first and second phase of post-operative care.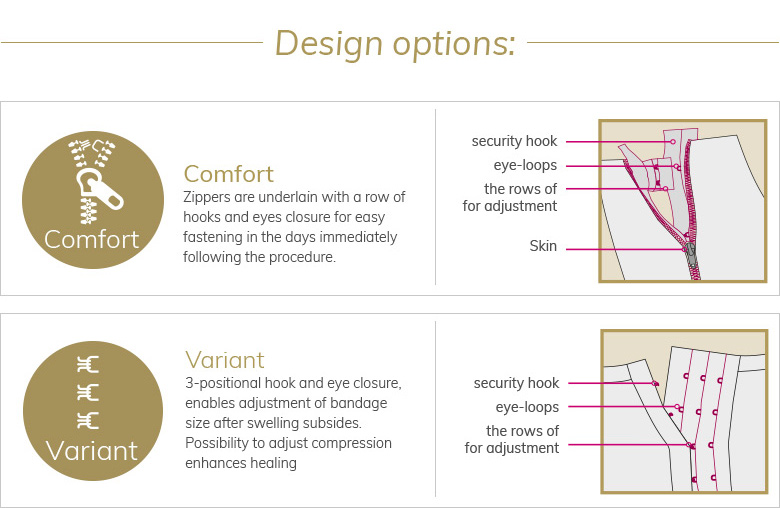 UNIQUE material
UNIQUE compression garments are used for the second stage of therapy. It is recommended to wear especially in the summer season. However, it can be also used for the first and second stage of post-operative care due to its maintain microclimate. UNIQUE material is literally unique in the plastic and aesthetic surgery market and has no competitors.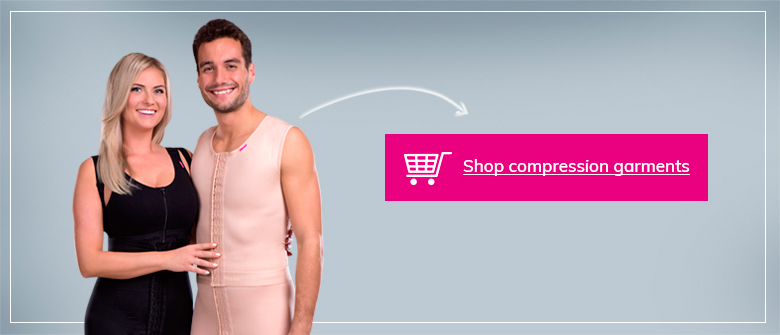 Certification of Materials
Top-quality materials, custom-made by producers in EU, are used for LIPOELASTIC® garments. All materials are regularly tested at the Textile Testing Institute TZÚ in Brno - Czech Republic.

The key criteria, carefully monitored, are the parameters of longitudinal and cross-section compression of textiles. These tests are carried out in accordance with the methods of the company DuPont, a world-renowned producer of elastic fibers under the Lycra trademark.

These regular tests enable us to guarantee our partners the required compression of garments ranging from 20-30 mmHg. The individual garment types are put on torsos simulating particular body parts and continuously tested using the measuring device MST MK IV from the Swiss producer Swisslastic AG.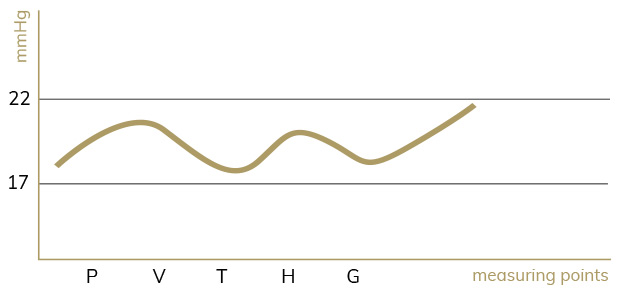 Material Certificates
Certificates of quality assurance